We are in full sickness. Even though the weather isn't very cold yet, it's a complete risk period with clouds that open and close the sun and then leave the rain on us. Like the changing clothes depending on the weather conditions, we should also healthy herbal teas drink this winter.
At this point, we will need dietary supplements to strengthen the immune system to prevent diseases. Especially those who have children who go to school, as well as the opening of schools with the emergence of diseases, can spread quickly came the days.
So it's time to take precautions without wasting time. Here are benefits of herbal teas drink this winter that will boost your immune system, help protect you from diseases.
How to Prepare Herbal Tea Drink This Winter?
When you want to prepare herbal tea, you have 3 different options that are easiest to choose ready-bagged ones. The other is to get dried versions of the plant you want from spices or to take the fresh plants, collect and dry them at home. Since the last one may take more time, the best is the second option.
Warning: Of course you have the freedom to mix plants as you wish. But never forget that even if they are natural, they can have different positive and negative effects when they come together due to their characteristics.
So don't mix any plants you haven't tried or drank before. Investigate, make sure you find out! Herbal teas, which seem harmless, must be consumed carefully and consciously.
If you have a known disease, medication, or drink herbal tea for the first time, consult your doctor. Also, women who want to become pregnant, during pregnancy and breastfeeding should consult their doctor before consuming these teas.
So how do we prepare teas of plants we get from spices? They are usually prepared by brewing for a few minutes in hot water like normal tea. However, the process of brewing and preparing each tea can be different. That's why you should ask where you got it and investigate. Otherwise, they may be more harmful than good or they may have a bitter taste because you keep them waiting too long.
What Are The Benefits Of Herbal Tea Drink This Winter?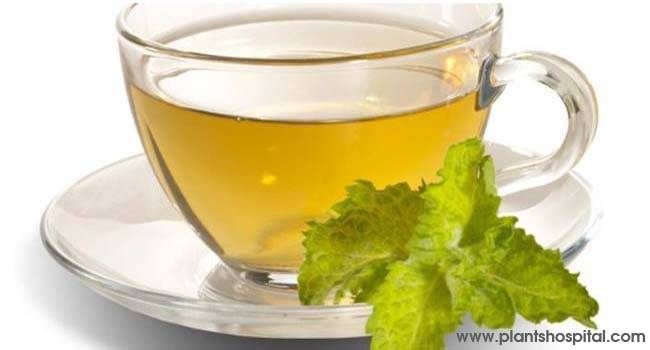 1. Green Tea
Some herbal teas are here because of their ability to strengthen the immune system, while others have an antioxidant effect to protect against the problems that diseases can create in the body.
Green tea is one of them. Besides antioxidant properties, it also strengthens the immune system, speeds up metabolism, and is a herbal tea that is good for heart health. If you do not have the condition to drink green tea can be consumed up to 2 per day. 1-1.5 teaspoons of green tea will be enough for a cup of tea.
There is something that applies to almost all of the teas, which is not to pour boiling water directly. Because that's how you boil plants instead of brewing tea.
The temperature of the water will drop a little after 5-6 minutes after boiling the water. Pour this water over the plant and wait 2-3 minutes to brew will be enough. You can take plants out and drink them with pleasure. Add cinnamon with a thin slice of lemon.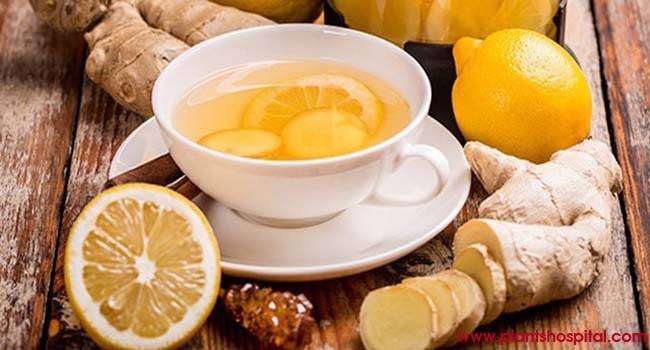 2. Ginger Tea
Ginger is one of the herbal teas that I add to my kitchen when it comes to autumn and winter. It is also a great natural remedy in case of a cold. It's great again, especially if you're experiencing nausea from causes such as discharge.
It's not just that. If you feel nauseous on your travels, it will be helpful to drink a cup of ginger tea before departing. It is rich in vitamin C and has antioxidants that help strengthen your immune system.
You can easily find ginger in spices and grocery stores.
For a cup of ginger in the form of a stalk that you have purchased,
Just cut it about 1 centimeter thick.
After cleaning the crust of this slice cut into the water you will heat.
After heating for 15-20 minutes, you can strain the water into the cup.
When I boil, I add slices of green apple into the water.
Add a thin slice of lemon and a little honey to ginger tea you put in the cup and you will have prepared yourself a wonderful winter tea!
3. Sage and Linden
I can't imagine a winter without Sage and Linden. Sage has spectacular effects such as disposing of harmful toxins from the body, relieving symptoms of bronchitis, getting a sore throat. Honey, cinnamon, and lemon juice you can brew Sage just like green tea. Do not leave too long in the water may have a bitter taste.
Linden is one of the first to come to mind when comes to influenza and flu. It lowers fever, helps to cough like sage, helps to remove toxins from the body, relieves indigestion and migraines. If you are having digestive problems you should try drinking linden tea after meals. You can brew and drink like sage. Finally, let's mention that the steam of linden tea will help to open your nasal congestion.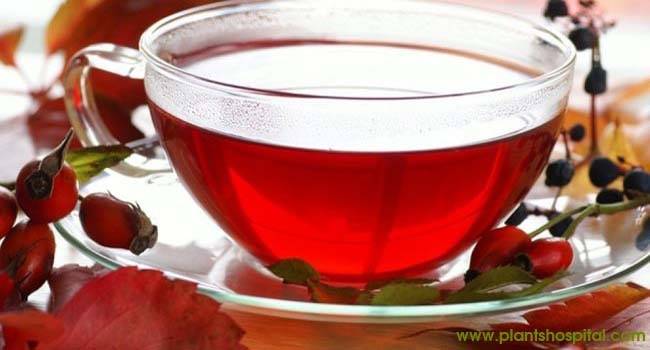 4. Rosehip Tea
Here is another tea that comes to mind when comes winter months rosehip tea. Thanks to its vitamin C, it is perfect for preventing diseases such as the cold, flu and strengthening your immune system.
In addition to being a natural antioxidant, it has a protective feature against urinary tract diseases. It is also often preferred for the treatment of colds. Also, women's skin is very important to give a shiny and healthy appearance.
You should prepare this tea by brewing it, which fascinates me with color. Boil juice first to prepare a sizeable cup of tea.
Then add 1 teaspoon rosehip in the water.
Wait about 10 minutes for brew and strain will be enough.
You get a different taste and also benefit from the protective effect of mint against diseases.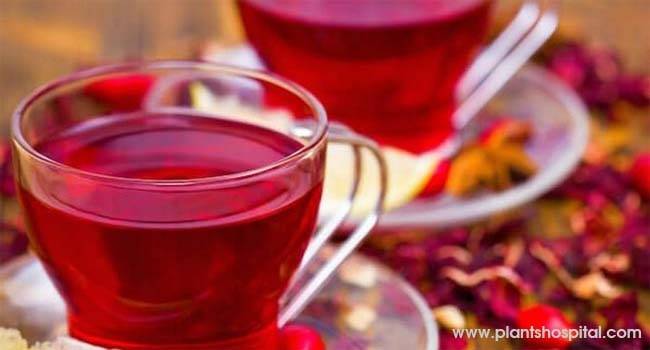 5. Hibiscus Tea
I must say, I just met this tea. It is often used in conjunction with ginger. Like ginger, it has a rich vitamin C content and has an immune system-boosting effect. It is also a good antioxidant.
Obviously, after learning that the other name is sour tea, I did not try to consume alone and added to ginger tea.
At this point, add 1-2 teaspoons of dried hibiscus tea to brew.
It is useful not to wait for more than 10-15 minutes to brew.
Because it will have a bitter taste like any other tea.
Finally, lemon, cinnamon or honey can be added to get a more pleasant taste.