Menstrual cycle is arranged with expectorant plants. Menstrual cycle teas and herbs are good for the body, takes tension. Menstrual period is sometimes painful, painful and sometimes comfortable for women. It is more difficult for women when menstruation is not.
Thanks to the expectorant herbs and teas, the menstrual period can be made regular. Menstrual period is irregular, with delay of the regimen, over time the body may cause swelling, edema, is seen stress, tension in women.
Acne may also occur in various parts of body. Blood that can't be thrown out of the body can explode out of these pimples. Thanks to menstruating plants, period is regulated and body relaxes. In this period, plants used to remove menstrual estrogen effect or helps uterine contractions in body.
Menstruation can be delayed due to stress in some months, fear, excitement or an event experienced. Delay is normal in some periods. In these periods, various plants can be used to regulate menstrual cycle. However, if the menstrual cycle does not go into order or if it is delayed for months, a doctor should be consulted.
Which Plants Regulates Menstrual Cycle?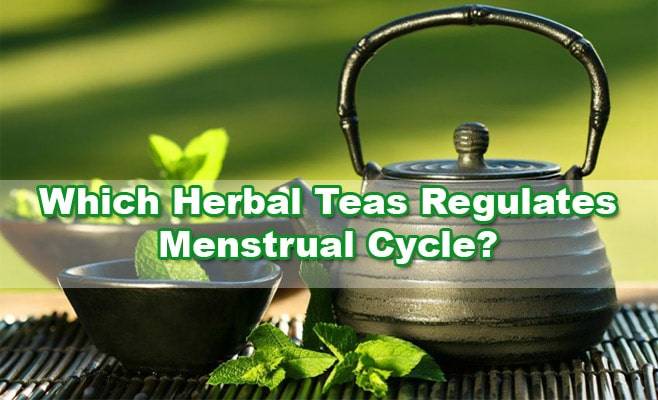 Which Herbal Teas Regulates Menstrual Cycle?
What Are Causes Of Irregularity Menstrual And Delay Menstrual?
If pregnancy or menopause is not the case, menstrual periods should be regular under normal conditions. Of course, in some cases the period of menstruation may be delayed. Some of the cases of menstruation delay or irregular menstruation can be listed as follows:
Drugs Used: Regular medication used due to various ailments may delay the menstrual period or may cause irregular. Hormone medicines, chemotherapy drugs, antidepressants may cause irregular periods.
Irregular Diet: Regular dietary or a sudden start of tight diets can cause menstrual delays.
Air Exchange: Frequent travel, air exchange is also among the reasons. Hormonal changes can also occur with air exchange.
Stress: Stress, which has become one of the unchanging factors in our lives, negatively affects in many ways our body. People who experience extreme stress may experience delays in their menstrual periods.
Excessive Weight Gain or Weight Loss: Weight loss or weight at a time to lose weight are among the causes of menstrual irregularity. In addition to the menstrual irregularity, a crack formation can be seen in the body.
Polycystic Over Syndrome: This may cause delayed menstruation.
Disorders Experienced: It may be among reasons for getting some diseases, especially at the time of ovulation. Diseases such as colds, flu, goiter can be some of the reasons.