What is Black Seed?
Black seed (Nigella Sativa) has been used in treatment of diseases for thousands of years all over world. In this article, we will discuss as in detail diseases and benefits of black seed, which is named as Nigella sative in Latin.
After reading this article, you will be surprised by magnificent power of black seed, which you may not even know existed. I have to say from the beginning that the information contained in this article does not contain superstitions of hearing.
We prepared this article by scanning dozens of foreign sources. I have no doubt that you will be surprised at least as much as I see results of studies of scientists relation to black seed in about world.
Very rich and potent vitamins and minerals used as medicines for treatment of diseases and contribution it provides to human health;
Vitamin A includes H, C, B1, B2 and B6. As for mineral; Selenium, zinc, magnesium-containing black seed is the most important composition of thymol derivative. As an active ingredient, thymoquinon, non-volatile oils and nigellone-containing black seed, as well as palmitic acid, linoic acid, oleic acid, sodium, potassium, calcium, zinc, iron, magnesium, copper, phosphorus and selenium, vitamin A, vitamin B and contains vitamin C.
Thymoquinone, as an important ingredient of black seed, is a source of healing for many diseases. It reduces of diseases such as bronchitis, allergies, arthritis, asthma, rheumatism, lowering blood sugar and reducing uric acid.
On average, there are 38% carbohydrate, 35% various oils, 21% albumin. The remaining 6% is composed of different substances about one hundred.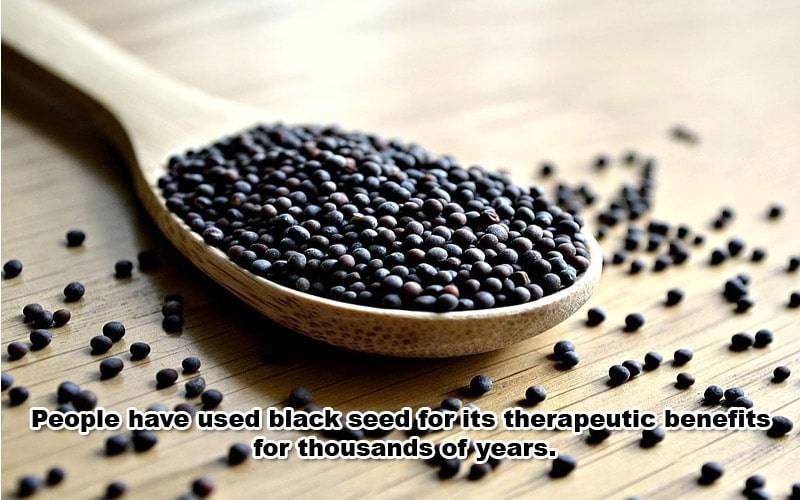 Health Benefits Of Black Seed
I don't know if there is an article that can be used for this article. Because all the information we are looking at is unique, important and valuable.
The U.S. National Library of Medicine National Institutes of Health has published full 625 scientific research results worldwide between 1964 and 2014 on official websites, and there are incredible results of scientific study.
All laboratory studies worldwide; To reveal the benefits of black seed to human health, to indicate how to use it in the treatment of diseases and with help of these studies significant results have been revealed. But even if you read results of research you will not believe what you read done in recent years.
1.) Asthma: As a result of a series of laboratory studies conducted in 2010, it was proven that black seed has positive effects on asthma disease and this research was published in Phytomedicine magazine.
Other studies conducted by scientists have found that anti-inflammatory properties of black seed oil extend respiratory tract justice, in other words, helps asthma treatment.
Asthma attacks are drinking by mixed with a cup of coffee morning and evening. When you do this for 2 days, your asthma attack will pass.
2.) Used To Treat Asthma: Black seed oil apply to chest and back, or mix a teaspoon of black seed oil into boiling water, breathing steam twice a day.
3.) High Blood Pressure: Results of laboratory studies published in Journal Fundamentals of Clinical Pharmacology show that black seed plays an important role in lowering high blood pressure.
People with high blood pressure can take 0.6 mg of black seed to lower their blood pressure and this can also help disassemble of urine.
4.) Pain Throat: Black Seed is good for tonsillitis and throat inflammation.
5.) Radiation Damage: It has been demonstrated by recent with scientific experiments that thymoquinone component contained in black seed protect brain tissues damaged by radiation.
Based on the results obtained by the researchers, they explained that black seed "provides an open protection against radiation" induced nitrozative stress.
6.) Morphine Addiction And Toxicity Prevention: Research published in Ancient Science of Life has revealed that black seed have reduced morphine toxicity and dependence index. Some researchers claim that they may be able to cope with substance abuse.
7.) Psoriasis: It has been proven scientifically that in the case of topical application of psoriasis inflammation, black seed has been able to increase epidermal thickness and soothe explosions.
8.) Parkinson's Disease: According to the results of study published in Neuroscience Letters, hymoquinone extract has been shown to protect neurons of Parkinson-related toxicity.
9.) Liver Disease: People known to protect liver from some types of poisoning. Scientific research on this subject has proved correct this information.
Research has shown that black seed reduces toxic effects of carbon tetrachloride on the liver. Moreover, it is understood that black seed is an effective way to prevent liver cancer.
Also See:
10.) Colon Cancer: According to research conducted at the University of Tanta in Egypt published in the Journal Nutr cancer in 2003, results of experiments on mice revealed that black seed prevents a strongly in colon cancer.
11.) Breast Cancer: Experiments conducted at United States University of Mississippi revealed that cancer cells that "cause breast cancer have been successful in slowing down."
12.) Diabetes: According to the results of laboratory studies published in Tohoku J Exp Med, results of experiments carried out by researchers on mice showed that black seed oil plays an important role in lowering blood sugar at Turkey 100th in Year University .
Same experiment was conducted on rabbits in New Zealand in following years and same result was obtained, therefore it has been proven an important factor that elimination of vascular stiffness.
12.) Allergic Diseases: In a study conducted in Germany, 152 people with allergic asthma and eczema were treated with capsules containing 40-80 mg of black seed oil daily.
13.) Memory Strengthens: Black seed oil 8-10 drops is added to mint in a glass. Drinking twice a day.
14.) It Provides Balance Of Hormones: 10-20 mg royal jelly and 30-35 grams of ground black seed are mixed and by melting in the mouth.
15.) Kidney Gallstones Melting: Coffee cup of grated black seed and a coffee cup of natural honey are mixed and 3 head garlic is added to this mixture and consumed 3 times a day with 50-100 grams of lemon juice for 7 days.
16.) Usage and Dosage: As we mentioned above, we wrote that use and dosage of black seed, and when and how it should be used, is very important. Let us remind you that pregnant women should never use this warning.
Also See:
Damages Of Black Seed
Do not use black seed without a conscious mind, and if you are using it for a disease, tell your doctor that you are being treated. If you are constantly using Black Seed, do not neglect to have a certain period of analysis.
Excessive consumption of black seed can cause constipation or diarrhea because it kills beneficial bacteria in the intestines.
If you are taking diuretic and diuretic drugs and you start to consume black seed, you will increase the effect of the drugs. Avoid using this way.
If you are receiving treatment from other diseases when using black seed, this does not affect the treatment negatively, but in some cases (radiation therapy) consumption of black seed should be stopped.
Since black seed has the ability to lower blood sugar, those with a blood sugar problem should take precautions before using the black seed.
Try not to take a high dose of black seed. Otherwise, you can damage your liver and kidneys. It is important to note that the smell of black seed oil which should be taken by drinking by mouth is pleasant, bright and yellow, fluent and simple, otherwise they are not drunk. However, it is important to be large when taking the seeds of black seed.
PlantsHospital.Com Recommendations
Possible to be consumed every season of year, rich nutritional content and dozens of diseases, both healing and protective features make it important to have black seed. It would not be wrong to say that weeds can be a solution against air pollution, which is one of today's biggest problems.
Especially the fact that research results of Mashhad University have scientifically exposed therapeutic properties of black seed even in people who have been exposed to chemical attacks is enough to understand how powerful black seed. When consumed correctly and continuously, it will protect us from many diseases.