Broccoli, which comes first to mind when it comes to winter vegetables, can be found in summer and winter, just like many other nutrients today. Broccoli, one of the cabbage family, is not a vegetable in everyone's kitchen where everyone likes to eat. However, this is because benefits of broccoli is not very well known. Broccoli research has shown that broccoli is more useful than many popular vegetables, even carrots has been found contain much more karotene. Broccoli lovers make salad, eat, food, soup and even drink broccoli juice and detox practices.
Those who can not go outside the very common vegetables, broccoli salad should make and eat with olive oil, plenty lemon. Broccoli are very rich in terms of sulfur, potassium, selenium, plenty of dietary fiber, vitamin B1 and C. In this regard, especially is useful to eat broccoli 1 – 2 times a week during winter months.
One of the most well-known features of broccoli is that it is an effective cancer enemy, greatly reducing the risk of stomach, intestine and esophagus cancer. Broccoli has been found to be effective and protective especially in lung cancer. The fact that it contains many dietary fibers makes the broccoli into a fast-holding vegetable for a long time.
Apple juice and carrot juice, which are highly recommended for people who try to lose weight, is also important in the diet. Apples, carrots are suggested to be drunk by mixing with broccoli water. In this way, the body will remain full for a long time and will not lose its energy, strength and vitamins taken will be protected from diseases with minerals.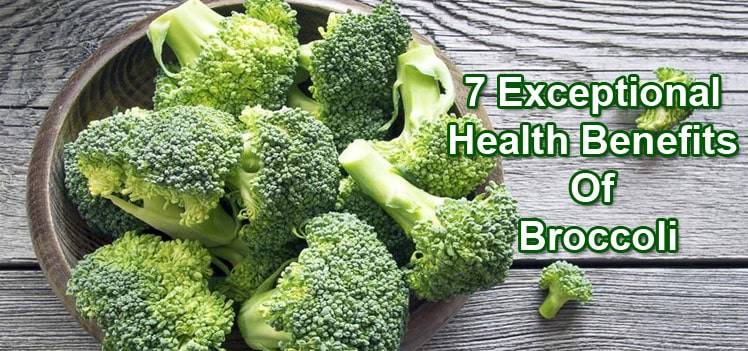 Prevents Skin Aging:
Broccoli is rich in vitamins A, B1, C and E. Especially Vitamins A and E contain protect skin's cell membranes and ultraviolet radiation to prevent damage. For this reason, your skin remains healthy, flexibility and vitality protects. Broccoli contains plenty of Glucophage, which is necessary to repair damage caused by aging skin and skin, unhealthy eating and living conditions. This means that by eating broccoli, it is possible to get the skin refreshed faster by drinking broccoli juice.
Vitamin C is known to fight free radicals that damage the skin, and all foods containing vitamin C have antioxidant properties. Free radicals, which we often hear, are the main ones that cause skin problems and perform or accelerate skin aging. In order to eliminate these free radicals, vitamin C needs to be rich in nutrition.
Taking vitamin C regularly with natural foods means; maintaining the natural moisture balance of the skin and preventing wrinkles means a reduction in pigmentation that causes a color tone imbalance on the skin. This generally means having a healthier and younger skin appearance. However, beta carotene, vitamin E in the broccoli and vitamin B complex, which gives the skin a natural shine, make the broccoli a skin-friendly food.
It does not stop counting benefits for skin health. Such that, by regularly eating broccoli, it is possible to protect the skin from harmful UV rays, to prevent harmful sun rays from damaging the skin and to recover the damaged cells. Especially when the sun is very effective, the radiation caused by sunlight can cause damage from skin staining to skin cancer.
Continuous exposure to sunburn increases the risk of skin cancer. However, as described above, broccoli provides protection against UV rays but also removes redness caused by these rays. This significantly reduces the risk of skin cancer.
Besides all these, vitamin C, beta-carotene, selenium, copper, zinc, such as beneficial elements greatly strengthen the skin's immune system. Especially in dark green vegetables such as broccoli, phosphorus and other vitamins, minerals, and various skin infections also play a protective role.
Supports And Protects Hair Health:
It is not possible to conclude the benefits of broccoli to skin health. Thus, broccoli has numerous benefits for hair health. Because hair is completely healthy depends on the scalp being healthy. Broccoli contains plenty of vitamins A, C, E, B1, B5, B12, iron, niacin, zinc, sulfur, Silica and germanium in order to nourish healthy hair follicles.
In fact, all dark green leafy vegetables, especially broccoli, are skin and hair friendly due to their beneficial ingredients. Broccoli contains vitamins A and C that promote hair growth and also contain calcium. Vitamins A and C support the production of sebum in the head, calcium strengthens the hair follicles and contributes to the health of the scalp.
In addition, broccoli contains other nutrients to strengthen the hair roots and prevent hair loss. In this context, regular consumption of broccoli prevents hair breakage while B6 and other B vitamins help to maintain mental health besides hair health.
Anti-Cancer:
We mentioned that broccoli is very effective in preventing skin cancer. However, the preventive effect of other types of cancer has been determined by scientific studies. There are a number of factors that can increase the risk of developing breast cancer. It is a miraculous vegetable with properties that can eliminate cancer-causing estrogens in the body. It has been scientifically proven to be an effective food source especially in prevention of skin, breast and uterine cancer.
Heart's Is Friendly
It is a vegetable high in vitamin and mineral content, rich in antioxidants, therefore beneficial for the whole body health. Broccoli, which protects the health of the nervous, digestive and circulatory systems, also protects the heart. A healthy heart can also be guaranteed because It provides a balance of blood pressure, blood pressure and cholesterol in the body. A healthy heart rhythm means that your blood pressure, cholesterol and blood pressure are in good health. High blood pressure is the most common cause of heart disease. Omega-3 fatty acids in the rich fiber, magnesium, calcium, potassium and omega 3 keeps blood pressure in balance.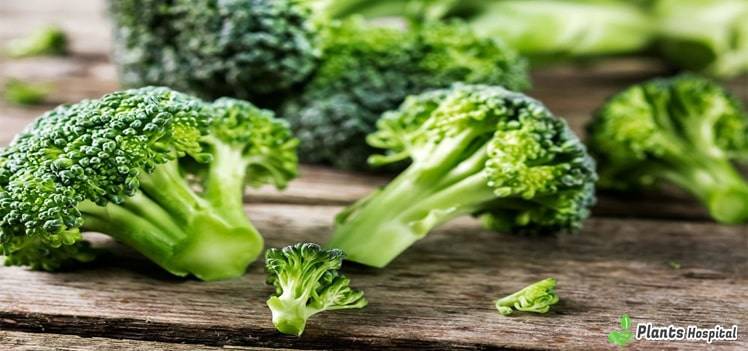 It Strengthens Nervous System:
In order for the nervous system to be healthy, potassium-rich nutrition is recommended. In this regard, broccoli also contains plenty of potassium to protect the health of the nerves.
It Supports Weight Loss Process:
This plant, which contains plenty of fiber, makes it easy for those who do their diets to work well in their digestive system, to remove waste from the body and to stay full for a long time. In particular, 1-2 pieces of raw broccoli consumed daily contains a lot of substances the body needs. This way, the person can weaken without starving, without losing his energy. It also contains fibers that keep blood sugar levels in balance.
Protects Eye Health:
It is rich in vitamin A and other vitamins that are good for eye health. It is thought that broccoli, which is consumed as Raw, is a drug for eye and vision problems caused by aging, extreme fatigue. For this reason, the consumption of broccoli is recommended twice a week as raw or lightly boiled. It is a very important source of nutrients especially for the eye health of elderly and developing children.
Recommendations For Consuming Broccoli:
The above mentioned benefits of broccoli in healthy people do not cause any health problems or side effects. However, consumption of large amounts of raw broccoli and consumption of broccoli flowers without adequate washing can lead to some health problems.
Consult your doctor before consuming broccoli for any disease and for those who are using drugs to treat this disease.
Excessive consumption of broccoli can cause bloating and heartburn.
People who have urinary tract problems can consume excessive amounts of broccoli, resulting in a loss of water in the body.
Read Next: Spirulina; Health Benefits, How To Use it and Side Effects