Benefits of Drinking Lemon Water in The Morning
Adding lemon water not only quenches thirst better than any other beverage, but it also nourishes our body with vitamins, minerals, and trace elements that we need.
Lemon with water can be considered the best natural energy booster. When we wake up in the morning, our bodily tissues are dehydrated and need water to push out toxins and rejuvenate the cells.
In other words, this homemade "lemonade" helps eliminate internal toxins, regulating proper kidney and digestive tract functions by forcing them to work as smoothly as possible.
Much of the evidence supporting lemon water's health benefits is anecdotal. Little scientific research has been done specifically on lemon waters' impact on health as a whole, but some research exists on the benefits of lemon and water separately.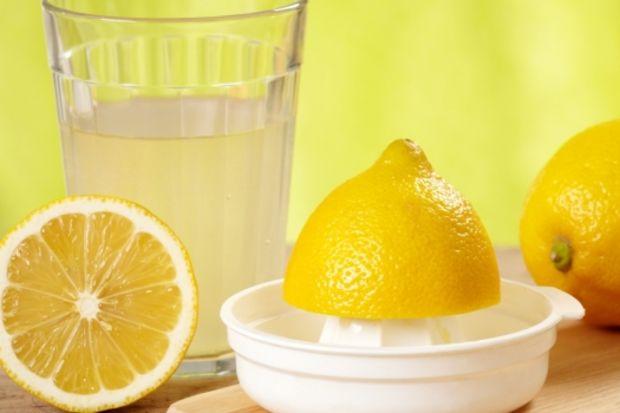 10 Proven Health Benefits Of Lemon Water
1. Promotes Hydration
According to the Food and Nutrition Board, the dietary reference intake for water is 91 to 125 ounces. This includes water from food and drinks. Water is the best beverage for hydration, but some people don't like the taste of it on its own. Adding lemon enhances water's flavor, which may help you drink more.
2. Supports Weight Loss
A study published in the Journal of Clinical Biochemistry and Nutrition showed that polyphenol antioxidants found in lemons significantly reduced weight gain caused by a high-fat diet in mice. Also, insulin resistance was improved.
While the same results need to be proven in humans, anecdotal evidence is strong that lemon water supports weight loss. Whether this is due to an increase in water intake and fullness or the lemons remains to be seen.
3. Good Source of Vitamin C
Citrus fruits like lemons are high in vitamin C, which is a primary antioxidant that helps protect cells from damaging free radicals. Vitamin C may reduce your risk of cardiovascular disease and stroke, and lower blood pressure.
Research published in Stroke showed that people with low vitamin C levels, especially obese men with high blood pressure, have a higher risk of stroke. Vitamin C may also help prevent or limit the duration of the common cold in some people, although studies are conflicting.
While lemons don't top the list of citrus fruits high in vitamin C, they're still a good source. According to the United States Department of Agriculture, 1/4 cup raw lemon juice provides about 23.6 grams of vitamin C. That's over 30 percent of the recommended daily allowance.
4. Improves Your Skin Quality
Vitamin C found in lemons may help reduce skin wrinkling. A study published in the American Society for Clinical Nutrition concluded that people who cons u m e d more vitamin C have less risk of wrinkled and dry skin.
How water improves skin is controversial, but one thing is certain. If your skin loses moisture, it becomes dry and wrinkle-prone.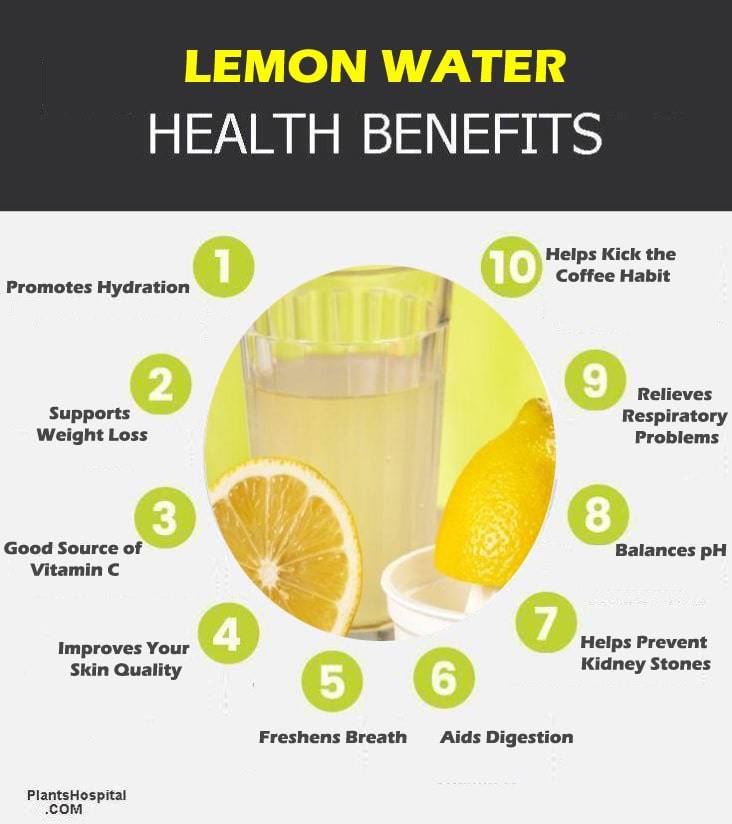 5. Freshens Breath
Have you ever rubbed a lemon on your hands to remove a powerful stench? It's thought to neutralize odors. The same folk remedy may apply to bad breath caused by eating foods with strong smells like garlic, onions, or fish.
Keep your breath sweeter by drinking a glass of lemon water after meals and first thing in the morning. Lemon is thought to stimulate saliva, and water helps prevent a dry mouth, which leads to bad breath caused by excess bacteria growth.
Read More: Bad Breath (Halitosis): Types, Diagnosis, Treatment And More
6. Aids Digestion
Some people drink lemon water as a daily morning laxative to help prevent constipation. Drinking warm or hot lemon water when you wake up may help get your digestive system moving.
Ayurvedic medicine believes the sour lemon taste helps stimulate your "Agni." In Ayurveda, a strong agni jump-starts the digestive system, allowing you to digest food easily and helping prevent the buildup of toxins.
7. Helps Prevent Kidney Stones
The citric acid in lemons may help prevent calcium kidney stones. UW Health recommends increasing citric acid intake to decrease your risk of getting new calcium stones.
Drinking lemon water not only helps you get more citric acid, but also the water you need to prevent stones. Having 1/2 cup of lemon juice provides the same amount of citric acid you'd find in prescription varieties.
8. Balances pH
This water every day and you'll reduce your body's overall acidity. Lemon is one of the most alkaline foods around. Yes, lemon has citric acid but it does not create acidity in the body once metabolized.
9. Relieves Respiratory Problems
Warm lemon water helps get rid of chest infections and halt those pesky coughs. It's thought to be helpful to people with asthma and allergies too.
10. Helps Kick the Coffee Habit
After I have a glass of hot lemon water, I don't crave coffee in the morning. This is weird, I can't explain it, but I'll take it.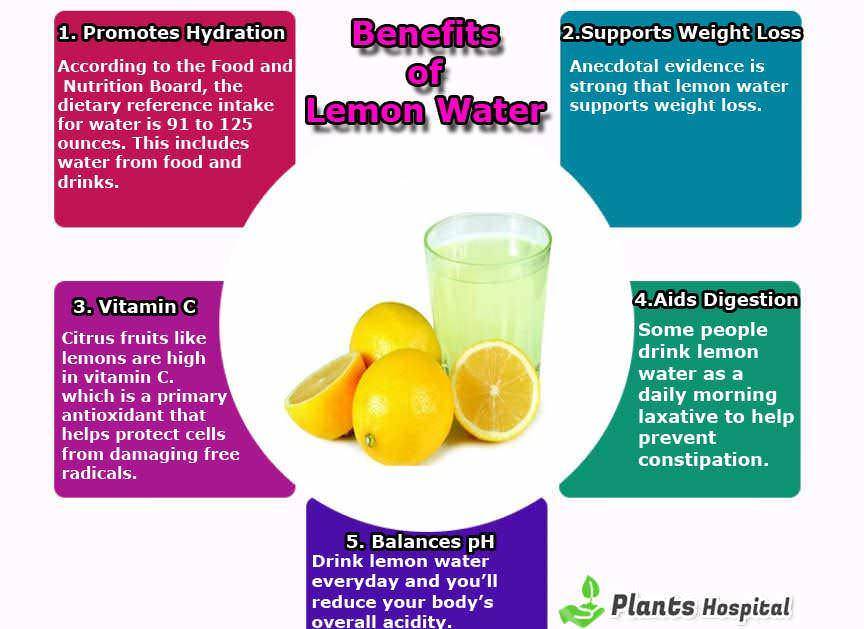 8 Easy Step: How to Make Lemon Water?
To reap any health benefits of lemon water, you need to drink it consistently, and you need more than just a single wedge of lemon in your mug.
When making this water, always use fresh lemons and not artificial lemon from a bottle.
To make lemon water, squeeze half a lemon into 8 ounces of boiling, warm, or cold water.
To make the drink as healthy as possible, use filtered water and organic lemons.
Having lemon ice cubes on hand is a great way to add lemon to your water fast.
Simply squeeze fresh lemon juice into ice cube trays and freeze.
Drop a few cubes into a glass of cold or hot water as needed.
Start your morning with a mug of warm lemon water, and keep a pitcher of water infused with a few sliced, whole lemons in your refrigerator to drink throughout the day.
Adverse Effects
It can diminish tooth enamel.
If you have ulcers or a known citrus allergy, you should not drink lemons water.
Pregnant women should only drink lemon water in moderation and should consult a doctor first.
Recommended Articles: