How to Grow Bananas at Home?
Would you like to grow bananas in your home? Have you ever thought about growing a banana at home? Nutritious banana, a source of potassium, is the favorite fruit of tropical countries.
This delicious fruit, which is grown abundantly on the Mediterranean coast in our country, is an essential nutrient for sweet hours and practical milk desserts.
If you think there will be a grow bananas at home, we'd better take a look at the information on this page. Because now, after reading the information we will give you, you will produce bananas with your own hands in your garden.
Bananas grown in pots are classified as ornamental bananas among themselves. These banana species are very small and adaptable plants to the interior. Banana plant is grown in large greenhouses in Mediterranean cities, when it becomes an ornamental banana-growing condition will be provided by the type of home.
However, growing bananas from seed in recent years is not a preferred method. Growing from saplings is more common.
People who want to spend time at home as a hobby has started to grow bananas in the home environment by taking banana seedlings from greenhouses. This method is both more practical and gives faster results.
Banana grown in our country by the greenhouse method can take place in your home with several changes in the environment. As soon as you say how to grow bananas at home, we have prepared step-by-step cultivation information for you.
You will prepare all the necessary ingredients and answer the question of how to grow bananas on the balcony or in a pot yourself. We are now taking action to grow bananas in their easiest and natural form. To live up to the peaks of organic farming, you can start with grow bananas in your home!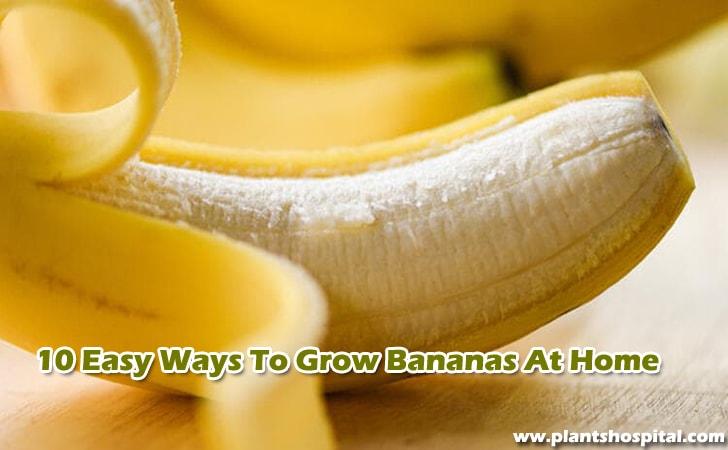 How To Grow Natural Bananas At Home? (In 5 Steps)
The banana tree is a single annual plant. These trees, which bear fruit 2 times a year, can give plenty of fruit when the necessary maintenance is done.
For this reason, it is recommended to care for bananas carefully and to the finest details. So, do you want to increase yields when growing bananas? If the answers are yes, you could use these golden tricks.
• To protect the yield of the soil, we recommend you to fertilize. But you should do fertilizing while the soil is dry. If you throw fertilizer while the soil is wet, the plant can rot and all your efforts go to waste. You can take care to choose organic fertilizer.
• You should protect the pot from wind during the winter days. The banana seedling, which sees strong wind, loses all its yield, and can not bear its fruits.
• The banana pot placed in sunny locations should take the sun as well as possible during the day. If it makes the soil dry during sunbathing, the moistening of the soil should not be neglected.
• Potting and plants from time to time can experience inactiveness. Bananas, which like a hot and humid environment, are suitable for insects. To prevent insects and harmful bacteria, you can get preventive medicine from shops that sell agricultural products. This drug only protects the plant from harmful substances. It doesn't affect nutritional value.
• If you prefer the seed growing method, you can soak the seed in a glass for 24 hours to remove the preservatives outside the seed and loosen the seed. So the seed will grow faster.
Materials You Need To Grow Bananas At Home
The noble fruit of tropical soils, banana, will yield dwarf banana fruit when grown in a pot at home. With a little time and patience, you can witness tiny bananas in the pot. First of all, you must prepare your ingredients for growing bananas in your working environment. These materials are as follows:
Plastic cups.
Organic banana seeds-banana seedling.
Peat.
A large pot.
How to Grow Bananas in Pots? (in 5 Steps)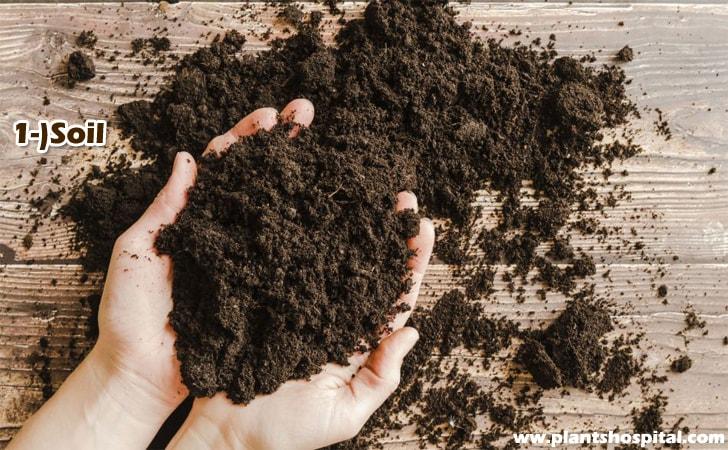 1) Soil
• Banana plant is a very sensitive plant against the salt balance of the soil.
• Some alkaline soils are quite suitable for growing bananas.
• If you want to grow a banana fruit with plenty of vitamins in your home, you should take care that the soil you choose is rich in nutrients and abundant in humus.
• When you decide to grow bananas using permeable soil, you can achieve more successful results.
• The pH balance of the soil to be used for bananas should be between 4.5 and 8.5.
• If you want to take bananas seedlings in the pot and grow in your home, we think it will be useful to remember this soil feature.
2) Temperature
• Banana trees, which are plants of hot and humid climates, do not like dryness and cold.
• When there is a temperature of 20 degrees it replicates its cells and begins to grow.
• Temperature is the most important request for bananas.
• The banana plant, which likes July temperatures, will show its flowers towards the end of the month.
• It likes the temperature very much, wants to stay moist.
• Therefore, another issue that should not be neglected in banana care is that the pot remains moist and receives the sun.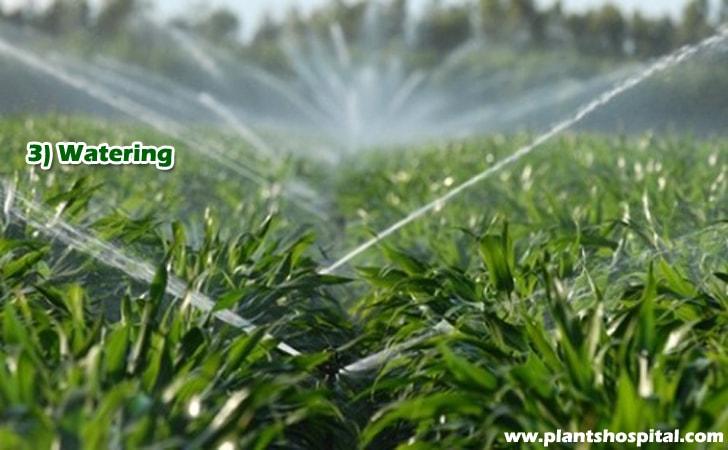 3) Watering
• Banana trees, which see plenty of rainfall and hot in tropical countries, want conditions to meet this expectation when you are in your home pot.
• The soil of the banana plant should remain moist continuously so if you are growing bananas in your home, you should check the soil daily and water little by little.
• Constantly sweating leaves, lost water will want to renew one of the things the banana can not give up is water.
• If you plan to grow in a large garden, you can get the best results by choosing the drip watering method.
Read More: Dehydration: 6 Things that can Cause Dehydration (Watering Plant)
4) Pruning Period
• Every plant needs pruning as well as banana needs pruning.
• If the leaves have reached a very large size, we can say that your pruning period has come.
• Plant development is restricted because large leaves prevent the sun from reaching other regions.
• You can make all the leaves benefit from the sun by separating the largest leaves from the roots.
• It will make its owners happy by giving their first fruits 6 months after planting the banana tree.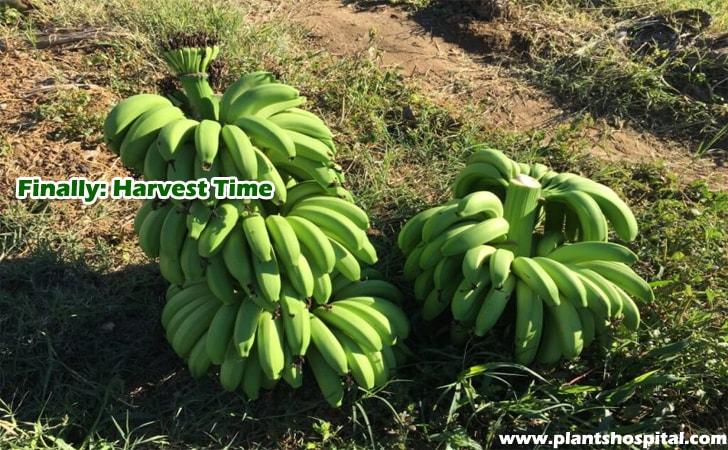 5) Harvest Time
• The first harvest of the banana is done when the fruits are not fully ripe.
• You can collect bananas when the color is slightly clear.
• If you wait for the banana to fully ripen, cracks occur in the banana you collect and you should consume in a short period.
• The semi-ripe banana collected from the branch