How to Grow Cucumbers At Home? (Easy Ways)
All those wondering how to plant cucumbers, gather round! We will grow cucumbers in pots with very easy methods. We move organic farming into our home and we know what we eat.
In order to keep the balcony agriculture that never goes out of fashion for longer, you should put your hand under this stone and support organic agriculture.
How to grow cucumbers from the question of how to watered cucumbers, everything explained in this article will add a lot to you.
Those who are retired, those who started to grow vegetables and fruits on the balcony and those who want to have their children experimented on agriculture should not miss our article on how to grow cucumbers at home.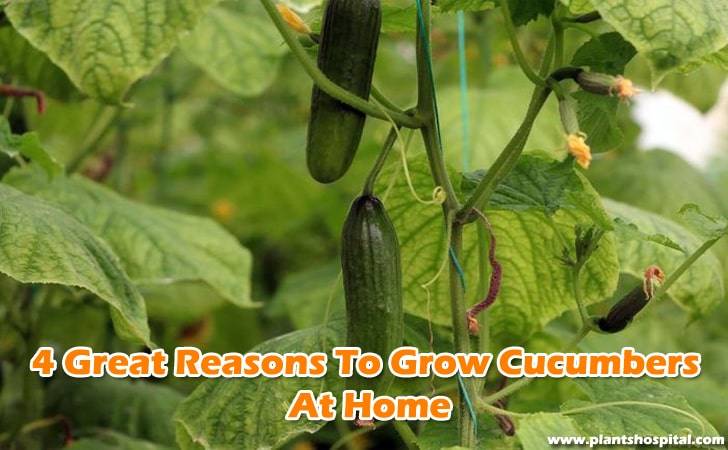 4 Tips to Consider When Growing Cucumbers
1) Measures should be taken against the possibility of insects coming to the cucumber pot. You can keep insects away with pesticides. NIM oil used by farmers in this regard is also useful. If you keep the bugs away, you'll prevent the cucumber from getting damaged.
2) You should check every morning as cucumber leaves develop. Mold or fungus formation can only be prevented by regular observation.
3) Do not forget to wait about 70 days after planting cucumber seeds. At the end of the past 70 days, the maintained plant will gift you delicious crispy cucumbers.
4) On days of heavy rain, you can take the pot to the interior for a short time.
4 Great Reasons To Grow Cucumbers At Home
• You can grow cucumbers in your home to stay away from foods that have changed the structure and are infused with hormones. In the process, you'll know what you're eating.
• You can try it at home for completely organic cucumbers without medication.
• Many people have been passionate about organic agriculture in recent years. People who grow their own products know their taste and value better. See what you can do with both patience and effort!
• If your balcony is very large, you can evaluate some of for balcony agriculture. So you can switch to more economical and natural nutrition!
12 Superb Benefits Of Cucumber Water: How to Make Cucumber Masks?
Materials Required for Growing Cucumbers at Home
To grow cucumbers you need to supply some equipment. We have listed this equipment for you. If you have completed our list, welcome to balcony agriculture!
Wide and long flower pot with holes.
Organic fertilizer.
Mineral-rich soil.
Water spray.
10 quality cucumber seeds.
Plant support rods.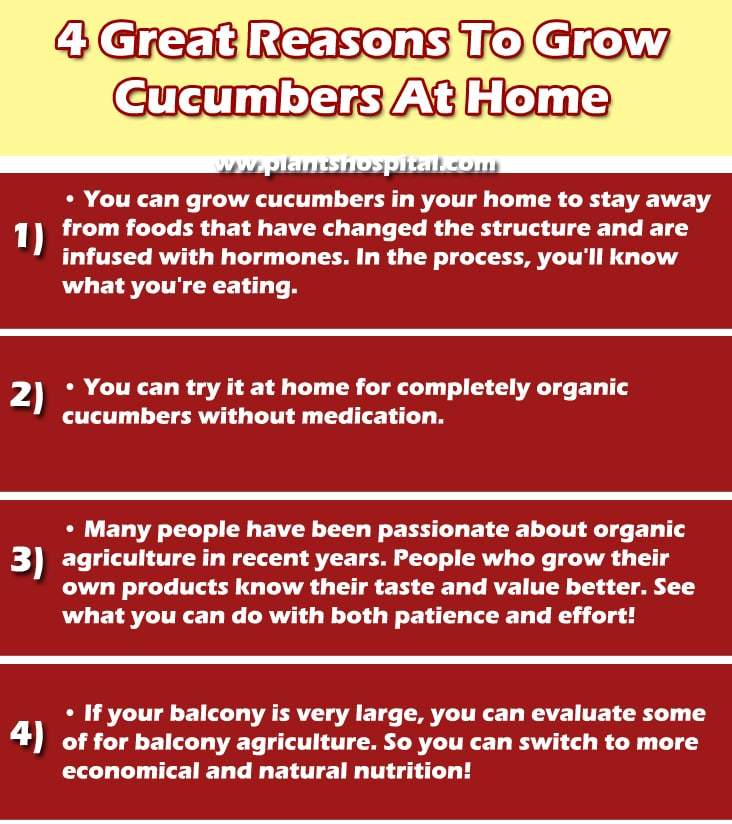 How to Grow Cucumbers in Pots?
Step 1
• Growing cucumbers at home or on the balcony is not as difficult as you think.
• If you have provided the materials we have just listed; Now you can start by preparing the flower pot.
• We will ask you to clean the pot well; because bacteria in the pot can damage the plant. First, wash the pot and clean inside.
• Check if the perforated parts of the flowerpot are also open.
• If the pot has been cleaned, you can move on to the next step.
Step 2
• It is essential to place plant support in the pot where you will grow cucumber.
• You can make your work easier with this support to keep cucumber Ivy afloat.
• Place the plant support rods in the cleaned pot to remain stable.
• If the rods remain fixed, fill the bottom of the pot with half as much soil.
• If half of the pot is filled with soil, the next seed planting step is waiting for you.
Step 3
• Put a little wide hole in the middle of the soil. This hole should be hollow so you can place the seeds nicely.
• Sowing seeds 5 or 8 will be ideal to take one.
• Plant cucumber seeds intermittently in the pit in the middle of the soil and do not forget to sprinkle the soil over it.
• The last material you will add to the pot after this stage is fertilizer. When you sprinkle fertilizer on the soil, your cucumber growing process can be called half.
• Sowing period is also very important. Sowing the seed on hot and humid days often gives more efficient results.
14 Proven Health Benefits & Uses of Cucumber: Try It Now!
Step 4
• Seeds were sown. Now you will be asked to give life water to revive. With the life water, you will give to the seeds; it will be easier for the seeds to stick to the soil.
• After giving life water, you will have to wait.
• Little seedlings will appear in the waiting phase. If these seedlings grow very close to each other, you can transfer them to a little more distant area with caution. If you wish, you can buy each seedling in another pot.
• When you position the pot on a sunny spot, you can expect it to grow.
• It is recommended to be sensitive to maintenance processes as well as seed sowing. So now let's care for the cucumber pot!
How To Care For Cucumbers At Home?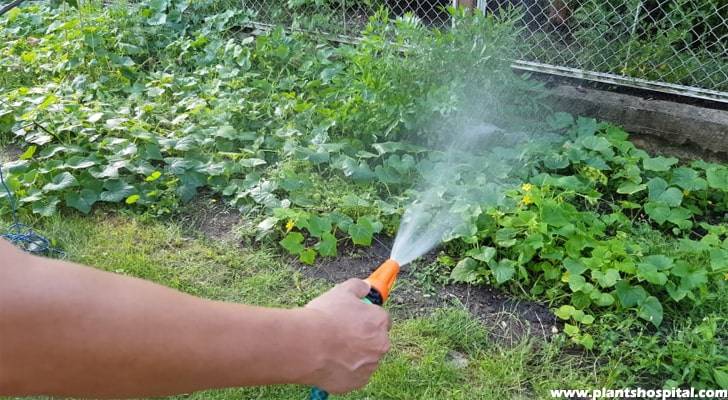 Watering
• After planting the cucumber seed, you will need to water it every morning. We will give water should prevent soil from rotting. For this reason, it is recommended that you act very restrained.
• The cucumber plant when the fruit starts to give regular watering wants. So do not neglect the daily checks. Therefore, do not neglect daily checks.
• When you give too much water, you can remove the pot and let the water drain.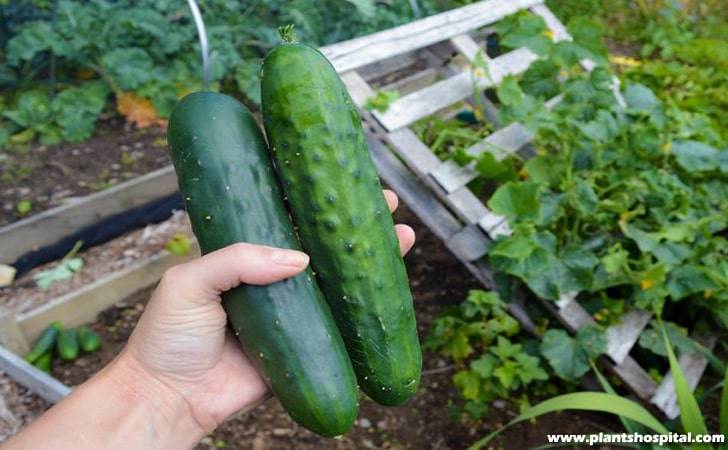 Positioning
• Cucumber is a plant that requires light and warmth. During the growing period, It wants to see the sun. You should position the pot so that it can see the sun for an average of 8 hours a day.
• Cucumber, which does not like the wind, should be protected from strong wind. Balcony corners can be a good place.
• We should get plenty of sun, especially in the first 30 days during the growing period.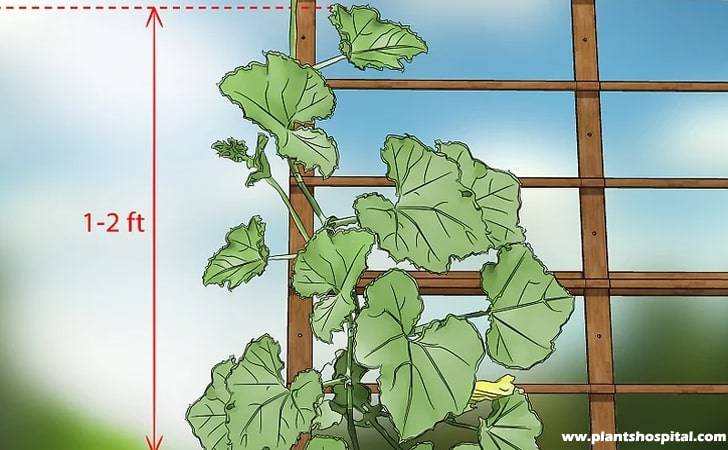 Pruning
• When you say how to prune cucumber growing in a pot, the sentences we will say now will help you a lot.
• Pruning reduces fruit yield, but also speeds up ripening time. For this reason, it is recommended.
• The main stem other than 3 or 4 true leaves is broken. After this process, a few shoots are expected to come out.
• You can also cut the leaves after 3 leaves in the plant.
• If the wire is stretched over the pot, you can accelerate the growth of the plant by removing the leaves outside the wire.
• You can complete the pruning phase by cutting thin long branches called leeches.
Fertilization
• Giving a small amount of fertilizer to the cucumber plant every week will increase the quality of the plant.
• It is sufficient to give 1 handful of fertilizer according to the size of the pot.
• It is recommended to moisten the fertilizer slightly before fertilizing.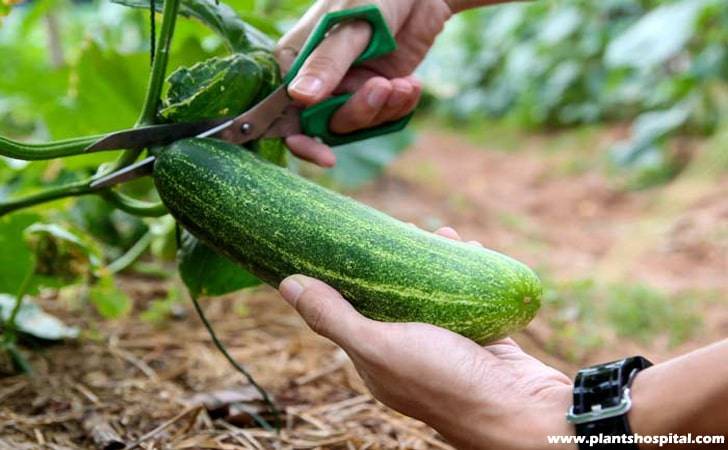 Harvest Time
• Average of 70 days after seed sowing cucumbers enter during the gathering period.
• It is best to collect cucumbers that grow in size and form a large size without damaging other leaves.
• You can get help from the plant scissors while removing the cucumbers from the branch.
• Some cucumber roots may turn into a consistency to break with one or two turns. But it is recommended to remove it with scissors, so as not to damage the plant.
• Just remember: Very large cucumbers can taste bitter. Cucumbers of medium size will be of full consistency.