Geranium Flower
Sometimes you find that the balconies of some houses are covered with colorful flowers. "What a colorful balcony!" You might say. One of the flowers that color these balconies is geranium flower, you know?
When summer comes, we wanted to offer you a geranium-scented article to get to know a geranium flower that blossoms immediately and adorns the balconies and halls.
It will be a good choice for sweet lovers who have not yet expressed their feelings. Geranium flowers are often gifted to explain the love for a person.
If a person cannot find the opportunity to express his feelings towards the person he loves, he can have a wonderful opportunity with geranium.
Because with the smell of geranium and the appearance of giving peace creates an effect of happiness in the person.
It is also our suggestion for the first meetings 🙂 It is also said that this geranium tradition, which has been going on for many years, brought many lovers together.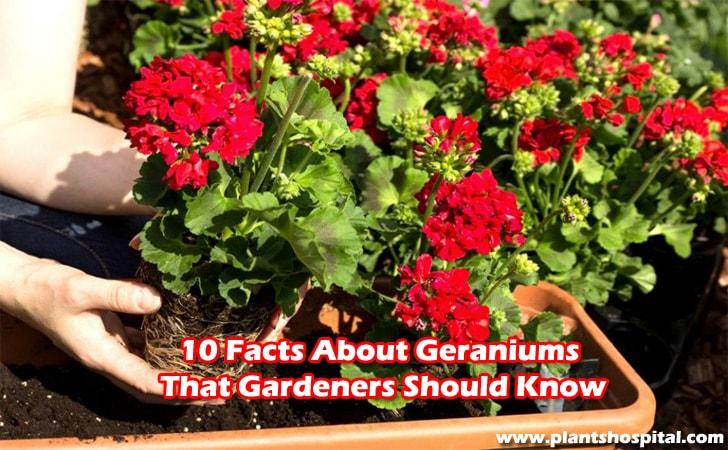 Geranium Flower Features and Types
Geranium, whose homeland is South Africa, has also found life in our country. It has such a strong structure that even if it is dehydrated for a few days in the summer, it will never die and fade. It adapts to the winter season and protects its life. It is among the long-lived plants.
In general, it is seen in abundance in Mediterranean cities in our country borders. The geranium varieties, which are seen as red, white, yellow, pink, and purple, provide a visual feast in the pots.
Geranium, although grown in a salon environment, the main need is the open air. It is therefore easier to maintain and grow geraniums in gardens, balconies, and terraces. It is very difficult to experience tension in an environment with this flower.
Because geranium takes tension and stress because of structure. It emits positive energy to its environment. Isn't that the general structure of flowers? Flowers are plants that understand and treat the human spirit best.
A special substance is secreted from the plant structure. This substance also fights bacteria and allows the plant to protect itself. People who smell this leaves are also known to solve their sleep problems.
Color geraniums growing in color have a meaning according to color. According to colors, geranium means red; it represents love and trust. On the other hand, purple conveys a sense of romance and loyalty.
Watch Video: Geranium Flower: How To Grow? How To Care? Planting & Types
How To Care For Geranium?
Positioning
It is necessary to have warm and humid weather for geranium to be long-lasting. Geraniums, frequently seen in houses and gardens in the Mediterranean region, become more vibrant when they are in front of the window. The sun and enough oxygen are a must for them. Blooming geranium in the spring days continues to bloom until November.
How to Plant?
Clean the soil at the root of the flower to transfer you're purchased this flower to a new flower pot at home.
Then pour the soil halfway through a pot. Place the flower in the middle and pour in the remaining soil without damaging the flower. Make sure the soil is not too frequent. After giving the life water, let it rest in a lighted environment.
10 Easy Ways To Grow Bananas At Home: 5 Steps with Pictures
Temperature
We recommend that you do not leave geranium below 7 degrees during winter days. If you want to see the geranium colorful and vibrant, you can make sure it stays at an average of 15 degrees.
It will also be good to have some shade when it comes to flowering. If exposed to too much wind, the leaves and flowers of the plant will be badly affected by this situation.
Flowerpot Change
You need to change the annual pot change of geranium as required in each flower. You can change and fertilize the pot in March or early April.
If you give the first fertilizer in spring and the last fertilizer in autumn, its life will belong. Take care that the soil is not too compressed after the soil change. If it stays a little breezy, oxygen contact will be better. You can also give your flower a natural fertilizer with eggshells in your home.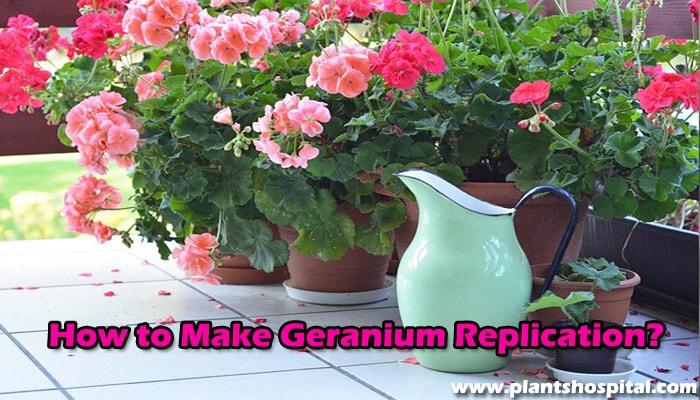 How to Make Geranium Replication?
If you say geraniums do not die and do not end, it is best to have solid information about geraniums reproduction. This information is hidden in these lines.
When you want to replicate geranium, first take a look at the root of the plant. If you see roots sticking out, separate the branches from those roots without damaging them. You can plant the stemmed leaf into a different pot.
If you want to reproduce the geraniums from the leaf, we can recommend the water retention method. In this method, leaves are taken from the plant and these leaves are kept in half a glass of water for a day or two.
Development and growth can be seen at the root of the plant when the waiting period passes. In this way, you can transfer the root plant to any pot.
How to Prune Geranium?
When you prune the geranium, you extend the life of the flower. Dried and yellowed leaves should be taken in the pruning process.
Damage to other leaves is prevented when removed these dead leaves. Also, if there is a bacterium in the leaves taken, the entire spread of the flower is prevented. Generally, pruning is preferred in February or March.
Pruning the branches that extend too much in the pot will also ensure that the other flowers receive enough oxygen. You can give some water after pruning.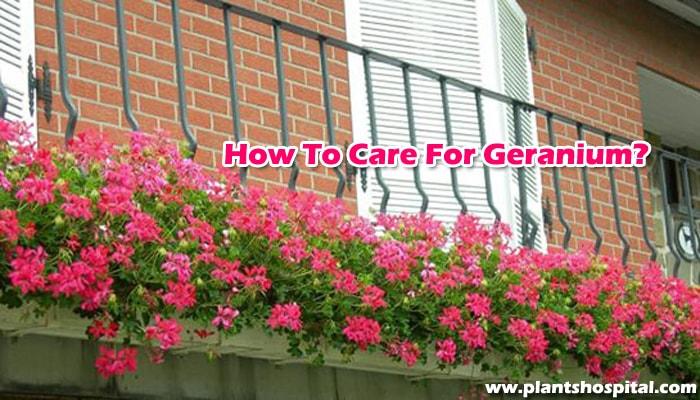 Geraniums Watering Techniques
Geraniums are neither very good nor very bad with water. But it cannot withstand intense water either. It can maintain its vitality with a very small amount of water.
Check the soil with your hand and water it when you think it is dehydrated. It will be good to water geranium in need of water during the flowering period 1 time per week on cold days and 2 times per week on very hot days.
When watering the geranium, you should pay attention to the distribution of water equally to each region. We recommend making enough use of the water and to be efficient watering in the morning hours.
The temperature of the water will also be important at this point. A glass of water at room temperature will revive and saturate this flower.
How to Bloom Geranium?
• If you have replicated the geranium and expect it to bloom with great excitement, we recommend that you focus your attention on the following sentences.
• We can say that there is a negative improvement in the health of the non-flowering geranium. Our recommendations on the list for colorful flowering of geranium will be very effective:
• Review the position of this flower. Think again about whether the house is in the right place. Remember, if it's going to be indoors, it's going to want a light environment.
• Check the soil on a daily basis according to the seasons. If the humidity dropped, it was thirsty. Don't forget to water it.
• If inactiveness occurs, use the pesticide produced for flowers. Then take and apply vitamin geranium to restore health.
• Vitamins are monthly maintenance products. Once a month will be enough to apply.
• If the soil of the plant is too tight, loosen it a little. It is necessary that air flows to the roots of the flower.
• Be selective in irrigation water. Very calcareous waters prevent the growth of the plant. Very cold water is not suitable either. Water the geranium with rested water. Because geranium flower care is a very sensitive and painstaking issue.
• Protect from the wind. The geranium, which is exposed to the wind during its full bloom, wears out and its flowering is delayed.
Read Next: How To Grow Lemon From Seed: Watering, Planting, Positioning & More