What Are The Health Benefits Of Orange And Yellow Fruits?
What is orange and yellow fruits good for? With a decrease of sunny days in autumn, there is also a decrease in the feeling of energy and happiness.
In this period, when the body needs serotonin more, the need for carbohydrates increases to replace the energy lost.
While carbohydrate consumption increases serotonin levels, a balanced diet in terms of vitamins and minerals will support the energy need.
Eating orange and yellow fruits and vegetables that are high in antioxidant content and suitable for the season will maintain the body's energy level and improve performance, noted nutritionist and dietitian Banu Kazan, gave comprehensive information on the subject: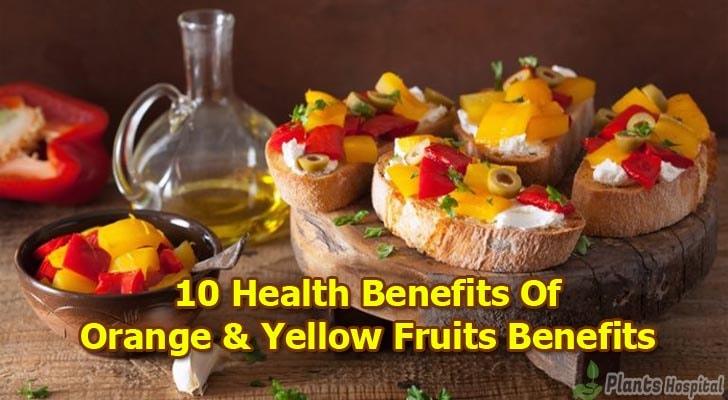 What Are Orange & Yellow Fruits And Vegetables Good For?
Cabbage, cauliflowers, chards, beets, apples, oranges, tangerines, bananas, red radishes, leeks, fragrant quinces, pomegranates and their flavors and colors specific to autumn. You can prepare your body for the winter by consuming these fruits and vegetables, each useful.
Orange vegetables contain beta-carotene and vitamin A. Orange vegetables and fruits, which have an important role in healthy skin, heart, vision functions, lowering the risk of some cancer diseases and strengthening the immune system, are low in fat and high in fiber in addition to their antioxidant properties.
Carrot
Carrots are an excellent source of beta-carotene. It can consume this orange-colored vegetable raw, you can eat as a snack; you can drink juice.
You can add it to salads, soups, vegetable dishes and consume it as a side dish. Instead of eating carrots raw; It is more useful if you lightly cook for more use of beta carotene in the body.
Pumpkin
Winter squash contains potassium, as well as beta-carotene. Potassium is a mineral found widely in fruits and vegetables, including orange fruits and vegetables.
You can use this trendy vegetable of autumn in desserts such as pumpkin dessert, pumpkin cheesecake, or in different ways, including pumpkin soup, pumpkin pie, and even pumpkin pasta.
Citrus Fruits: Orange, Mandarin, Grapefruit, And Lemon
Citrus fruits are rich in vitamins, which are grown in the Mediterranean region in Turkey and are consumed in abundance during winter days; they protect us from diseases on cold days thanks to the vitamin C they contain.
Fruits such as lemons, oranges, grapefruit are rich in vitamin C and flavonoids, which have anti-cancer properties. This antioxidant helps prevent damage to the arteries and heart.
These fruits, which we know as a source of vitamin C, are consumed with pulp and offer other nutrients that are as beneficial to human health as vitamin C.
Pectin is a fiber that has many benefits in controlling cholesterol and balancing blood sugar. Hesperidin, which is found in the white-colored fibers on the underside of the Shell, has antioxidant properties. Thus, eating the fruits is more beneficial than drinking water.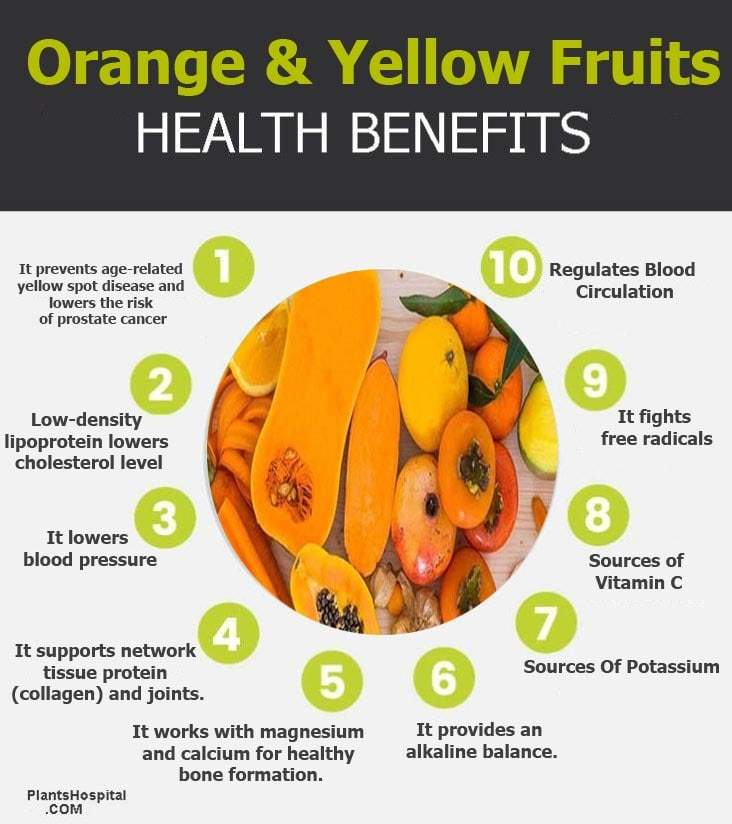 Quince
The quince, known as the' harbinger of winter, is known to be very useful for heart, lung, throat, stomach, kidney, eye, bowel, mouth disorders and menstrual bleeding.
As well as containing protein, carbohydrates, calcium, iron, phosphorus, potassium, sodium and vitamin C, it can be easily consumed by diabetics due to its low sugar content. It is usually made with dessert, compote, jelly, and jam.
Read: What Foods Are Highest In Fiber? 30 High Fiber Foods And Vegetables
The Importance Of Orange And Yellow Fruits And Vegetables
Some of the nutritious elements of orange and yellow fruits and vegetables:
C vitamin
Zeaxanthin (yellowberry)
flavonoids
lycopene
Potassium
These Ingredients Provide The Following Benefits:
It prevents age-related yellow spot disease and lowers the risk of prostate cancer.
Low-density lipoprotein lowers cholesterol level
It lowers blood pressure.
It supports network tissue protein (collagen) and joints.
It fights free radicals.
It provides an alkaline balance.
It works with magnesium and calcium for healthy bone formation.
Some Of Orange And Yellow Fruits And Vegetables:
Grapefruit
Pumpkin
Cantaloupe melon
Ground cherry
Carrot
Yellow golden kiwi
Mango
Hairless peach
Orange, tangerine
Pope
Trabzon Persimmon
Rutabaga turnip
Popcorn
Sweet potato
Yellow apple
Yellow beet
Yellow fig
Yellow potatoes
Yellow summer squash
Read: What Are Foods That Are Good For Coronavirus (COVID-19)? – Warnings