How to Care for Orchids?
In this article, we consider the most enveloped and delicate orchids of flowers. We answer the curious questions about the care for orchids flower one by one.
How to care for orchids with the details? What are the pruning tips for orchids? What should be considered about watering orchids? The life secret of orchid flowers is in these lines!
Flowers change the mood of the house and then the color. No matter what flower, it has found itself a corner in a house, demands attention and cares like a baby. Unfortunately, the neglected flowers will fade.
A faded flower then gives sadness to its owner. If you have a flower in your home that you have received or admitted as a gift, be sure to take care.
For a house filled with a happy mind and positive energies, have colorful flowers in the most beautiful corner of your home.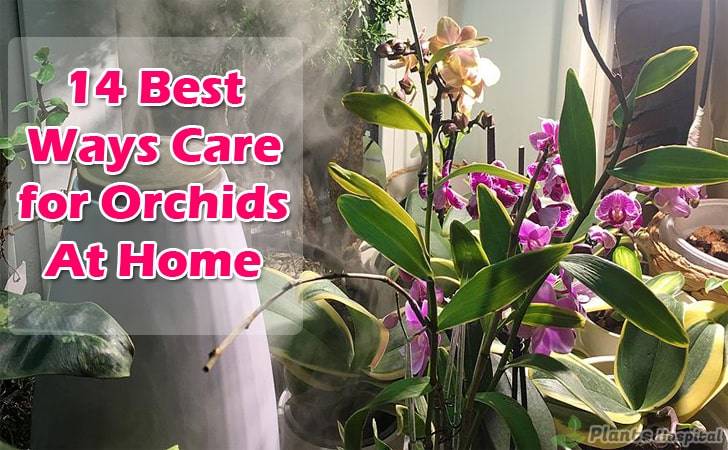 How To Care For Orchids At Home? (Step by Step)
Don't have any idea about the care of orchids? Are you looking for tricks for the care of the orchid flower? You are at the right address!
Orchid care and tips at home are organized for you with information that will be useful for you. Orchids care, which is a simple but effective flower that wants to care meticulously despite longevity, is as follows:
Orchid is a flower that requires care. Soil, watering periods, pruning should be done carefully. This oxygen-loving flower can be a suitable choice for your home. You can relax in the east, west, and south fronts of your home. Orchid soil should be mixed soil.
You won't have to strain yourself to prepare the orchid soil, which is made up of pine shells and various mosses.
When winter comes, make sure that the temperature of the house is not less than 16 degrees. Because orchid can not live at a temperature below 16 degrees.
As it likes the moist environment, it wants to spray the leaves with water from time to time. Orchids should be supplemented with vitamins once a year. Vitamins make last longer and more efficient.
If you notice small brown spots on the flowers, we can say that has health deteriorated of your flower. You will need to fertilize for the health of the orchid. Fertilization must be done according to the seasons in the year. Once a month in winter temperatures, if possible in summer temperatures should fertilize every week.
Avoid giving excessive amounts when giving fertilizer. Dense fertilizer disrupts the balance and fade of the flower.
Watch Video: 12 Best Ways Care for Orchids At Home
The Types of Orchids
Orchid flower is one of the long-life flowers. It has more than one blooming feature throughout the year. It has a long stem and green leaves. It has a structure that adapts to growing in greenhouses, in pots and home environment.
A few features of the orchid are very interesting: It can changes color to facilitate pollination. Sometimes it also changes smell and shape. When you cut the orchid flowers from top to bottom right in the middle, you can see that half of them have symmetry to the other half.
When the orchid is powdered, it is consumed as herbal tea. In this way is effective for respiratory diseases. It also destroys the pains during menstruation. It speeds up blood circulation in winter and keeps warm your body.
It carries peace in the orchid pot and healing in the cup. Orchids are grown in the mountains within the borders of Cyprus. It has been extensively grown in greenhouses. Orchids are generally preferred in white.
There are also colors of yellow, pink, purple, and blue. Orchid varieties vary according to The Shape of their flowers. The species Dacula Simia is known for resembling a monkey face. Phalaenopsis species attract attention with variegated flowers.
Orchis Italica is almost like a miniature person. The type of Psychotria Elata resembles a lip with red lipstick. Radiata is located on the branch with a white pigeon. Orchids, which can be obtained from almost any florist, will meet you with a variety of colors.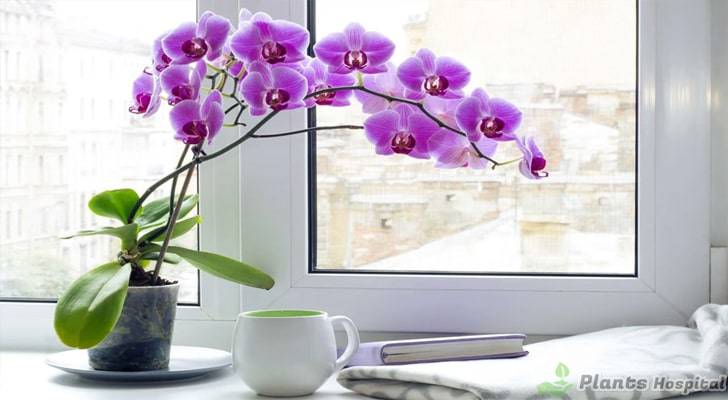 6 Steps To Prune Orchids
1. The orchid needs to be pruned to grow more healthily.
2. Dead leaves are cleaned in the pruning process.
3. September and November are suitable for Orchid pruning.
4. It is necessary to remove dry leaves without damaging the body.
5. If you add cinnamon or charcoal powder to the roots after pruning, you are protected from bacteria.
6. If the flower stalk has turned very dark, it will be appropriate to cut close to the stem.
How to Water Orchid? (8 Easy Steps)
1) Orchid, a moisture-loving flower, will require water from time to time.
2) It is ideal to give water twice a week.
3) You can give clean and a glass of water to your flower.
4) It may be preferable to give the water needs by dipping in a bucket.
5) Another option is to water roots under the tap.
6) The most productive hours are the morning and noon hours.
7) You should take care of watering during these hours.
8) Lack of water under the pot will be good for the health of the flower; otherwise excess water will dry your flower.
Editor's Pick: Bepanthen Cream: Benefits, Uses, Types, Warnings & More , Jaggery Powder Health benefits
How to Repot an Orchid? (11 Easy Ways)
A small pot of about 10 cm will be sufficient for the orchid to maintain comfortable viability.
The root of the flower should not be crushed in a pot, you should pay attention to this issue.
The most suitable season for repotting is the spring season.
You can transfer your flower to a new flower pot, such as late May or early April.
If the roots of the plant have started to come out, it is informing that time to change the pot.
When replacing the flower pot, do not forget to take the special orchid soil made of airy materials.
Recently, transparent flower pots are preferred for orchids.
The purpose of this is to control the plant root.
Whether it is an insect or not is better understood in a transparent pot.
Also, the roots make better use of the sun.
It may also be a good idea to add specially produced orchid food after replacing the pot. This food gives orchid vitamins.
Orchid Spike is Drying – What to Do?
8 Reasons for Drying Orchids
Has the orchid flower been fading and drying in recent days? If you're wondering why let's explain right away. Orchid disease, such as mildew or fungus formation, can occur when certain details are overlooked. Reasons for drying orchids:
If you give too much water to the flower,
If it has been dehydrated for a long time,
If exposed to very strong winds,
If affected by arid temperatures,
If the roots are out,
If the pot is not maintained,
If you neglected to fertilize,
If you forgot to spray leaves from time to time, your orchid dries and tells you that it has been neglected.