Rue herb is a plant with many uses. It can be used by drying as well as fresh. There are many benefits from rheumatism to varicose veins, from menstrual to digestion. What are the most curious questions of rue herb users about the benefits and damages of rue herb?
What Is Rue Herb?
This plant, also called Ruta Montana, grows in Mediterranean countries. It grows spontaneously in regions with a mild climate in our country. There is no need for a special effort to growing rue herb and you can grow it in your homes.
This shrub-like plant consists of green and yellow colors. The flowers open towards the end of summer and take the form of seeds. It contains tannin, resinene, glycoside, essential oil, alkaloids, and pectin.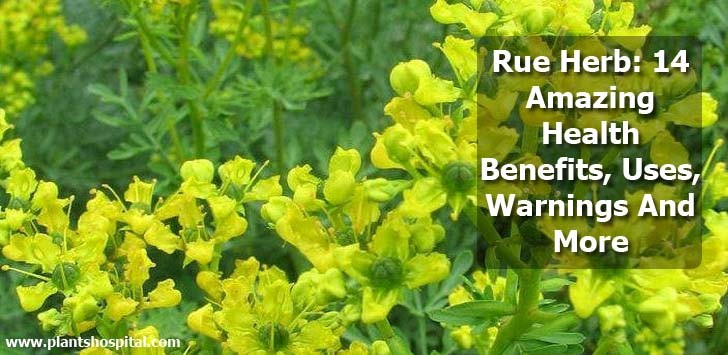 How to Use Rue Herb?
The usage areas of the rue herb are quite high. It can be used by drying or fresh leaves.
Let's first consider using in form of tea; some amount of rue herb is brewed normally and can be drained to consume several glasses a day. You can add some olive oil into the leaves of this plant and crushing to massage your painful area. The use of this herb can also be used by chewing its leaves.
It can also be used in cream form. This herb oil is also available. This oil is used by applying a little bit to the painful area. It is also found in many drugs.
What Are the Benefits Of Rue Herb?
It benefits rheumatism.
It's good for hairs.
It helps to regulate menstruation and the pain that occurs during this period.
It lowers blood sugar.
It helps digestion.
Regulate your heart rate.
Relaxes the eyes.
It removes gas from the body.
It has properties such as appetizing and removing breast milk.
It has a soothing effect.
It make possible by sweating herb easier to remove the disease
It also can control eczema and acne on the skin.
The intestinal parasites and wolf-lowering feature is another source of healing for us.
Another benefit is in the pesticides we use in our homes and is a successful insect repellent.
Rue Herb Tea Recipe
The most curious topic of people who use rue herb tea is how to brew rue tea. Here is how to make rue herb tea.
Half a teaspoon of this herb is put in the teapot
Add 300-500ml boiling water
5-10min after being left to infuse, drink by straining.
The tea obtained in this way is drunk three times a day.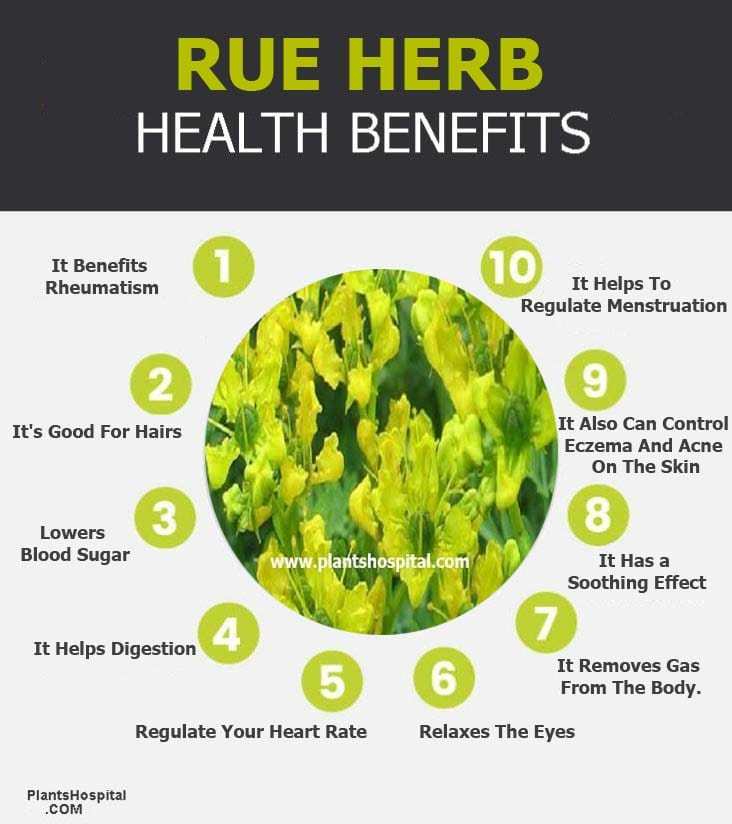 Use Of Rue Herb In Treatment
For use in the mentioned cases, the aboveground parts of the psoriasis plant are collected before the plant blooms in summer.
It is carefully dried in a shady and airy place. If necessary, one or two dessert spoons are taken from this dried herbal mixture and brewed in a glass of boiling water for 10-15 minutes, and one teacup is drunk three times a day.
What Are Side Effects?
The most important warning for rue herb is that it is not used during pregnancy because it is a very effective child miscarry. This is why you should avoid using it, even if you have the possibility of pregnancy.
Also, overuse can lead to poisoning. It does not have any side effects but should not be used without consulting a doctor in cases of persistent disease. It should not be used unconsciously without prior consideration of the contents of the plant.
Read: Basil: Benefits, Uses, Preparation And Recommendations (King Of Herbs)
Pieces of Advice
Where does Rue Herb grow?
Rue Herb homeland is Eastern Mediterranean countries, grows automatically once you plant it. You do not need to pay special attention.
People Using Rue Herb:
Those who want to consume this herb in the form of tea should not consume more than 3 glasses a day.
Miscarriage
During pregnancy and those who are suspected of pregnancy should not consume this herb. It has child miscarriage properties.
Poisoning
It also has a toxic effect. Unconscious and excessive consumption should be avoided. In any adverse situation, you should always consult a doctor.