If you're just adding nuts to desserts or consuming them as dried nuts, you may be missing out on a lot. The hazelnut oil of this miraculous plant, which is the pearl of the Black Sea region, is at least as nutritious and delicious as itself.
Hazelnut oil, which has many benefits, is a kind of food that attracts attention with its wide usage area. The benefits of hazelnut oil that will beautify your meals for the skin are also quite high.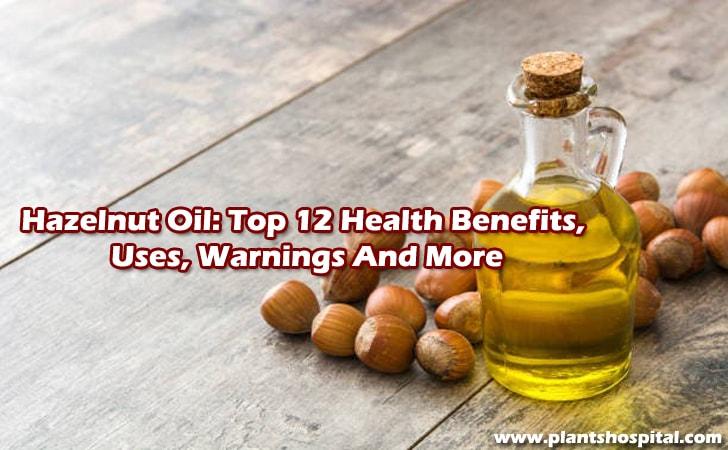 What is Hazelnut Oil?
Hazelnut oil extracted from hazelnut, one of the important products of the Black Sea region, offers high nutritional value. The type of oil that appeals to the eye with its light yellow color and taste to the palates attracts attention with its store of vitamin E. Hazelnut oil, which will provide a different dining experience, can be easily used in meals and salads.
The delicious hazelnut flavor, which stands out among the features of hazelnut oil, also makes beautifies your recipes.
The types of vitamins that fat has will have many positive contributions to your health. In addition to snacks such as cookies or cakes, it is also often preferred in fries. Thanks to interesting recipes prepared with hazelnut oil, you can add different flavors to your tables.
The original content of hazelnut oil, whose use is not limited to meals, can be utilized in many forms. It is best known for its positive effects on the skin. The oil, which is very useful for the skin structure, is applied by massage.
While it is frequently used for skin beauty, it also contributes to the solution of many other problems such as digestive system problems thanks to rich mineral variety. It is good for what is the answer to the question about skin health can be given many answers.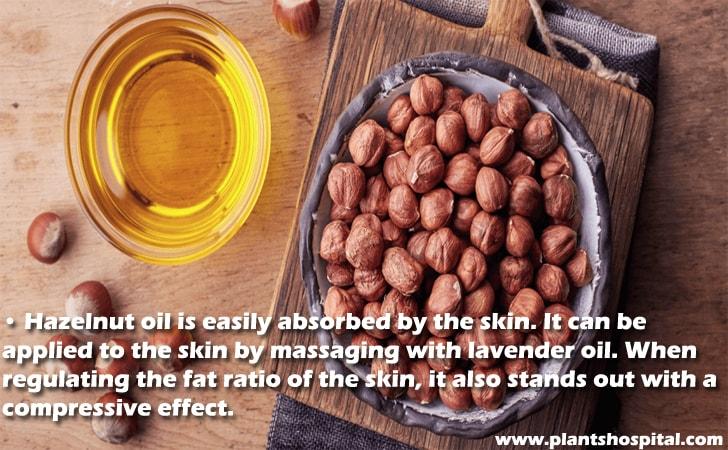 What Are The Benefits of Hazelnut Oil?
• It has many benefits for the skin. It helps the skin to maintain its elasticity with its softening properties. Thanks to its restorative effects, it contributes to the self-renewal of skin.
• It is very useful for worn and dried skin. Thanks to its moisturizing effect, it is thought that has quite positive effects in regaining dried skin to former health.
• This oil rich in calcium is very useful for the health of novelists and skeletal systems. Hazelnut oil facilitates an adequate intake of calcium, which is an important part of bone structure.
• It can be used as a powerful antioxidant thanks to the intense vitamin E it contains. This powerful antioxidant strengthens the immune system by affecting many parts of the body. It helps to reduce skin water loss and also helps to maintain moisture content. Vitamin E, which is also very effective against lack of concentration, is found in plenty of this oil.
• It is easily absorbed by the skin. It can be applied to the skin by massaging with lavender oil. When regulating the fat ratio of the skin, it also stands out with a compressive effect.
• It is a very popular oil variety with hair benefits. this herbal oil, which has a moisturizing effect, can be ideally utilized by applying its positive properties to the hair bottoms before washing the hair. The product, which is often used in hair care, also contributes to your appearance by revitalizing hair.
• Hazelnut oil, which will also be a natural booster for the immune system, supports body resistance, especially during winter months.
• It also provides temporary relief in dry coughing or itching that will occur in the throat.
• In addition to being rich in potassium and magnesium, it also contains oleic acid. Its minerals and oleic acid are very important for body structure.
• It contains plenty of vitamins B2 and B6. These vitamins play a role in the regular functioning of many different systems of the body, especially the nervous system.
• Hazelnut oil, which is a rich source of healing, is likely to cause adverse effects or allergies in people with chronic diseases, as in other foods. To avoid such problems, you should consult your doctor before consuming hazelnut oil.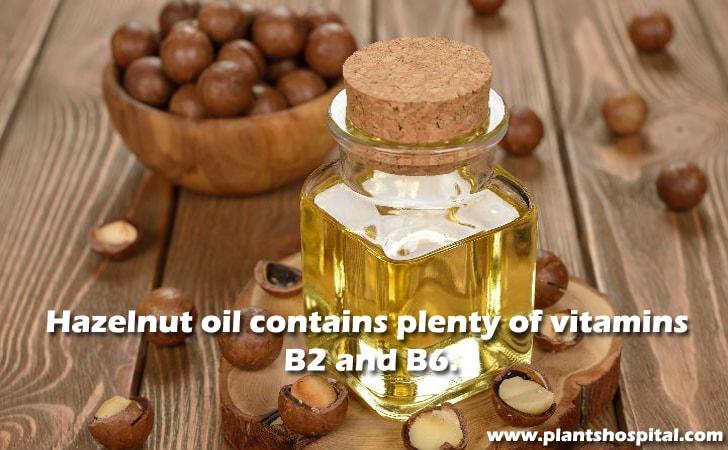 How To Use Hazelnut Oil?
The answer to the question of whether the oil is used in cooking will be a resounding yes. Even according to many sources and experts, choosing hazelnut oil while cooking will take you one step forward in the kitchen.
This oil adds a pleasant aroma to food thanks to its unique properties. When interpreting different recipes according to yourself, you can choose hazelnut oil with peace of mind.
The answer to the question of whether hazelnut oil is used in fries is also positive. When preparing pastries as well as fries, itis often used. It is possible to choose this type of nourishing oil in meat dishes or salads.
After trying the nut oil, which combines health and flavor, you may want to use it in every dish. It is important for healthy eating, vitamin, and mineral-filled it has many benefits to digestive and circulatory systems.